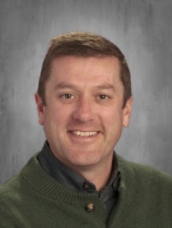 Douglas Melder
Executive Administrator
Doug has a deep belief that every person deserves the opportunity to breakthrough to become their best selves. He is an adviser to civic leaders, senior executives & entrepreneurs seeking a trusted advocate who helps them realize their maximum impact.
Professionally, Doug is a managing partner at Accelarise, a strategic consulting firm that comes alongside leaders to build for both profit and purpose. Doug has led executives & their teams at Google, Goldman Sachs, BNYMellon, LinkedIn & Siemens and dozens of other well known companies. Prior to that, Doug was COO of Own The Room, building and leading a global team responsible for exponential growth during the Covid years, by providing custom coaching, learning and development solutions at scale for F100 clients all over the world. He is a world class speaker & facilitator on topics like Executive Presence, Communications, Courageous Conversations, & Leadership.
Doug is also a Pastor, having led and planted churches for 15 years, prior to his marketplace work. Today, he and his family call Crossway Christian Church their home, where he and his wife both serve actively. Doug has also launched a non-profit with other local friends called Evergreen, which invests in the next generation of pastors and ministry leaders through an intentional cohort built around spiritual formation, spiritual friendship and kingdom leadership. He holds his masters from Fuller Theological Seminary and his undergraduate degree from Grove City College. He is a member of the AMC 4K Footer Club & lives with his wife Amy Gagnon Melder (CCA class of 1998) and four boys (Koen, Tavin, Penn and Jansen) in Bedford.